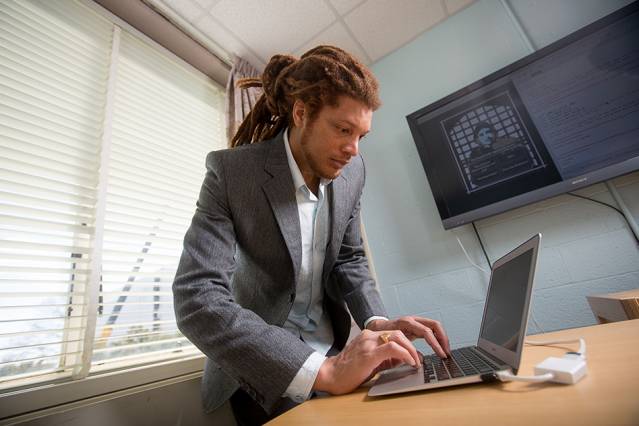 As the only CSAIL researcher with a dual appointment in MIT's program in Comparative Media Studies/Writing, Fox Harrell occupies an unusual spot in academia.
In his research group, the Imagination, Computation, and Expression Laboratory (ICE), Harrell and his students take formal analyses of thought — developed in cognitive science, psychology, sociology, and other fields — and develop computational programs that can be applied to computer games, social media, and other forms of emergent media.
Read more about Harrell and his research (including his recent book "Phantasmal Media") 
in MIT News
.